Coworking can benefit a small team in many ways.
Teams of less than six can have a tough time finding the right place to work. They're often growing fast and working hard, so its hard to predict what a small team will need in the next 12 months, and hard to find the time to look for something suitable!
Coworking is a great place to start for small teams. They often enjoy the flexibility, ease of getting started, affordability, professionalism and community offered by coworking spaces. Read on for more benefits enjoyed by small teams!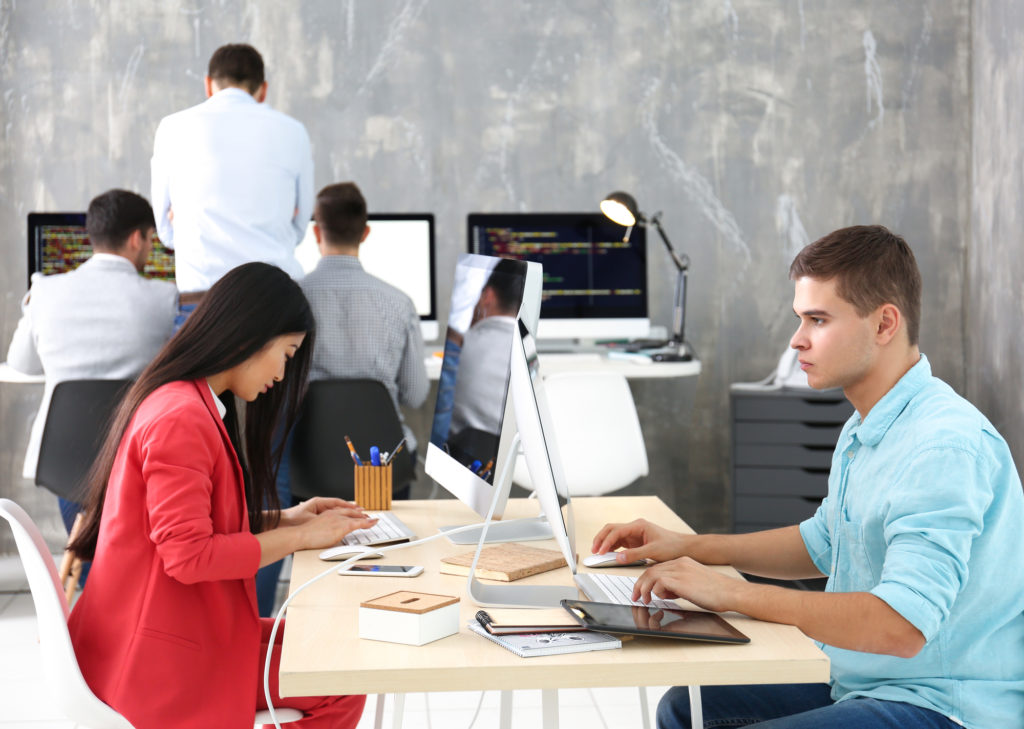 Coworking is Flexible
Small businesses hate to be locked in for a two-year office rental contract. Its so hard to predict how large the team will be in 12 months, let alone in 24 months time. Coworking provides a much more flexible option with short terms, smaller deposits and options to upgrade if your team grows.
Coworking is Easier
Coworking saves your small team the hassle of entering into numerous contracts for basic office services. One coworking membership replaces all the individual contracts for internet, power, water, cleaning, parking and security. It's all covered in one contract and one invoice per month!
Coworking is Low Capital
Instead of having to pay to furnish an office, coworking will provide all the basic furnishings. Everything is ready to go on day one. Just arrive at your new space with your laptop and get to work.
Coworking spaces also require much smaller deposits than a traditional lease. This further reduces the amount of capital required by a new small business.
Coworking is Professional for Clients
Small teams often have to work from home or even a coffee shop. It's not a professional environment that you can bring a client to discuss the project or meet the team. Coworking solves this, with meeting rooms and lounges. This can make freelancers and small teams look much more professional.
Coworking is Valued by Employees
Many employees value a professional place to come to work. Coworking can inspire new ideas. For remote workers, coworking can provide the structure to stay productive. For teams upgrading from a home office, coworking is a more professional environment that shows the value a company places on employees.
Coworking Offers Community
It's exciting to work in a place where many other small companies are striving to succeed. You can learn from the struggles and successes of others. Many opportunities arise over lunch or coffee.
Want to Know More?
Why not check out our Private Studios? They're ideal for small to medium teams. They're a great platform for you to grow your business.