For freelancers and startups, foreign companies that plan your trip to Vietnam, you should notice the Vietnam entry new procedures in 2021. The procedures cover all passengers on flights from these 06 countries: China (Guangzhou), Japan (Tokyo), Korea (Seoul), Taiwan, China (Taipei), Cambodia (Phnom Penh), and Laos (Vientiane) not just passengers who are nationals of these countries.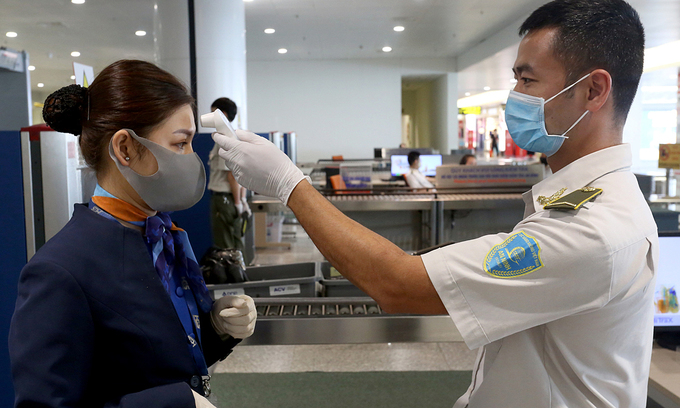 Key Points of Vietnam Entry New Procedures
Approved individuals (including dependents of diplomats, investors, technical experts, high skilled labour, and managers) are allowed to enter the country. International students, foreign dependents of Vietnamese citizens and Vietnamese citizens who are returning to Vietnam on the above countries are also allowed to enter the country. 
Approved individuals are required to obtain a written certification of RT-PCR negative for SARS-CoV-2 within 3 days before departure. The written certification should be issued by a government-approved medical center or one recognized by the World Health Organization. Another RT-PCR test shall be done when the individuals arrive at the designated quarantine place. 
Mandatory 14 days quarantine at a designated quarantine place or hotel is still required. 
However, the 14 days mandatory quarantine period for approved individuals who tested negative twice upon arrival could be reduced. Thereafter, approved individuals are required to be self-quarantined at home/ accommodation for the remaining period under the supervision of local authorities.
Noticeable
Transit passengers on international commercial flights entering Vietnam from other third countries are still required to have mandatory 14 day quarantine even if they are tested negative twice. 

Health insurance and medical costs related to Covid-19 treatments (if any) are to be borne by the individuals or organizations sponsoring their visa/work permit; 

Organizations that sponsor the experts' visa/work permit are responsible for ensuring the safety of Covid-19 prevention.

Investors, technical experts, high skilled labour and managers entering Vietnam less than 14 days are not required to have 14 days collective quarantine at a designated quarantine place. 
We hope that this information will come in handy. Contact us for more information about coworking space/ hosting services and update more Vietnam entry new procedures.
Want to become a Member?
You should drop in to Saigon Coworking! We have affordable 24/7 coworking available for you. All members also enjoy access to a cafe, lounge, meeting rooms and booths for making video calls.
Find out more at our Membership page or send us a message/email.